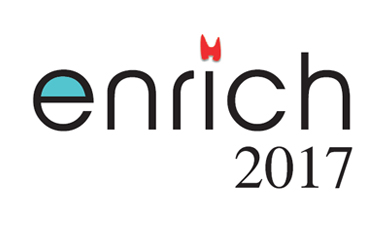 Dear Colleagues,

It is our proud privilege to invite you to 'ENRICH 2017' ENDROCRINE UPDATE conducted by Endocrine Society of Tamilnadu and Puducherry (ESTN) in Chennai on 10th December, 2017.
This Endocrine update is proposed to address the recent trends in clinical practice and will generate considerable interaction and learning experience especially for Post Graduates. We look forward to your esteemed presence and active participation, which should benefit each one of us and the fraternity as a whole. We hope that this will be an academic feast of great minds and hearts.
Best regards
Dr. Muthukumaran Jeyapaul
Dr. Krishna G Seshadri
Vice President
Dr. Sridhar Subbiah
Treasurer
Conference Secretariat:
Dr.V.Kumarvel
Secretary, ESTN
Alpha Hospital & Research Centre,
Institute of Diabetes and Endocrinology,
2B/2C, Gate Lock Road, Mela Anuppannady,
Madurai - 625009, TN, India.
Phone:
99405 82328
Email:
drvkumaravel@gmail.com