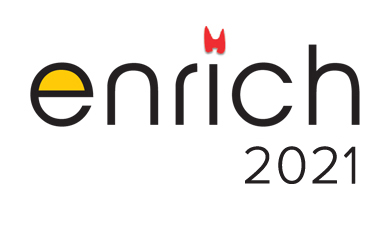 Dear Colleagues,

Please join the Endocrine society of Tamil Nadu and Pudhucherry in our next in line premier event ENRICH 2021. ENRICH has been designed with the erudite post-graduate in mind to address their educational needs and evolving clinical trends in Endocrinology. This year ENRICH has been designed as a one day hybrid conference streamed from Pudhucherry on 05.12.21. It is aimed at all post-graduates in training or newly qualified physicians wanting to improve their core knowledge in Endocrinology.
This Endocrine update is planned delibrately with Case based discussions, Clinical examination skills, Journal discussions, Expert panels to address difficult areas in clinical practice and reduce the number of didactic lectures. We hope this will generate considerable interaction and enhance the learning experience especially for our Post Graduates. The most able faculty will address delegates and will be able to address live queries during the event. We look forward to your esteemed presence and active participation, which should benefit each one of us and the fraternity as a whole.
Best regards
Dr. Muthukumaran Jeyapaul
Secretary
Dr. V.Kumaravel
Dr. P.Velayutham
Vice President
Conference Secretariat:
Dr. Muthukumaran Jayapaul
Secretary, ESTN
Arka Center for Hormonal Health Pvt Ltd,
No.5/2, First Avenue, Sastri Nagar, Adyar,
Chennai - 600020, TN, India.
Phone:
94980 41000
Email:
estnendo@gmail.com