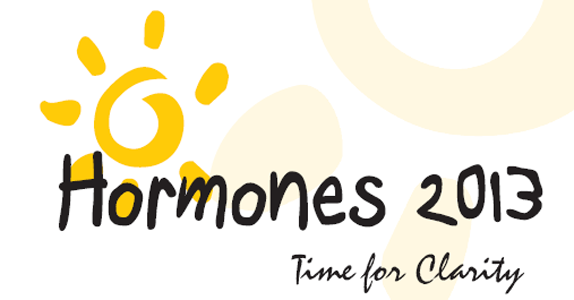 Dear Friends,

It gives us great pleasure in inviting you to the second biennial conference on clinical endocrinology and diabetes HORMONES 2013 to be held on June 29th and 30th, 2013 at Lakshmi Sundaram Hall, Tallakulam, Madurai. Hormones 2013 also marks the first annual conference of Endocrine Society of Tamilnadu and Puducherry. This unique 2 day program is a much needed initiative to bring to focus the common clinical problems and latest updates involved in the management of diabetes and endocrine disorders. Common disorders related to diabetes, thyroid, gonads, bone, stature and obesity will be addressed in great detail by national and international experts.
Dr. K. Kannan
Organising Chairperson
Dr. V. Kumaravel
Organising Secretary
Dr. K. Arun Kannan
Treasurer
Dr. Krishnan Swaminathan
Dr. A. Anand Kumar
Organising Committee
Conference Secretariat:
Dr. V. Kumaravel
Alpha Hospital and Research Centre Institute of Diabetes and Endocrinology,
2B/2C, Gate lock road, Mela Anuppannady,
Madurai - 625 009, TN, India.
Phone:
0452-2312223 / 2312224
Mobile:
99405 82328
Email:
drvkumaravel@gmail.com
/
hormones2013@gmail.com
Registration Fees : Delegate : Rs. 2000 | Postgraduate : Rs.1500 | Accompanying person : Rs. 1500
Payment by Cash / Draft / Cheque * drawn in favor of 'HORMONES' payable at Madurai