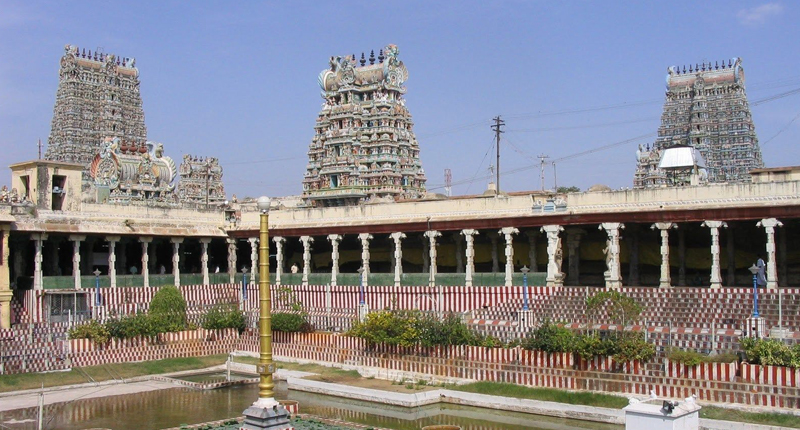 Madurai, the second largest city in Tamil Nadu, is known for its world renowned Meenakshi Temple. This temple is famous for its intricate carvings and scriptures. The city of Madurai is situated at the bank of river Vaigai and boasts of a rich culture and heritage. More than 2,500 years old, it is one of the most ancient cities of India. Once the capital of Pandya kings, Madurai is considered to have been built by Pandyan King Kulasekara, in the 6th century BC.
It is situated at a distance of 420 km from Chennai and is one of the must visit tourist destinations in South India. Often known as the Athens of the East, the city comprises of a number of temples and historical monuments. Thousands of pilgrims and tourists visit Madurai every year in search of spiritual peace. Apart from temples, tourists can also visit other such examples of Tamilian architecture in British and Islamic styles. There are also a number of mosques and cathedrals in the city, where people can receive divine sermons.
Madurai is also a centre of learning and people from all over the country come here to attain knowledge. Madurai Kamaraj University is a pioneer educational institution. Established in 1966, the university offers different courses in different varsities. There are also a number of other institutions which are imparting knowledge and churning out professionals in diverse sectors. The city is also a host to a number of textile industries and produces one of the best harvests of Jasmine flowers in the country.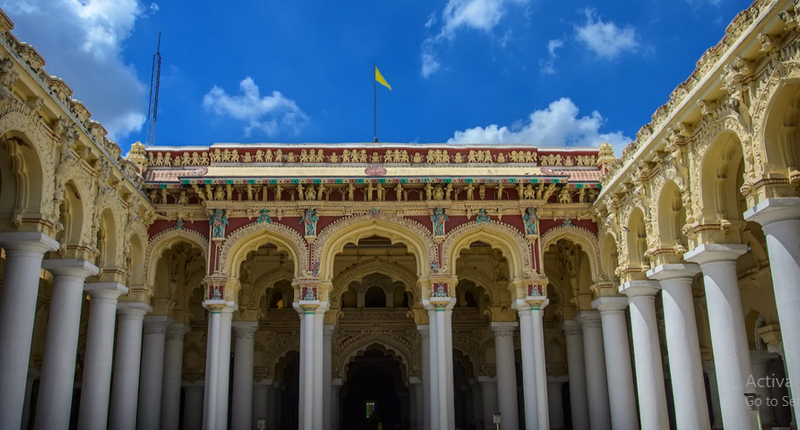 Madurai is, thus, a hub of activity, and a city that never sleeps. People can entertain themselves completely through various cultural activities, parks, museums, clubs, yoga and cinema. After traveling, people can enjoy south Indian delicacies at their best here, as the city is famous for its reasonable and delicious food. Apart from this, the local people are very friendly, helpful and cheerful so one can be relaxed and eased out.
The world famous Meenakshi Amman Temple is the main attraction of Madurai. it is the First place to visit for any visitor to Madurai. One of the oldest temple which is the center of the city. What's beauty of this temple is what's surrounding the temple. A walk on the road is enough to buy you anything from dresses to house hold utensils etc. This Temple contended for the new 7 wonders of the world.
The National Highways NH 7, NH 45B, NH 208 and NH 49 pass through Madurai. The state highways passing through the city are SH-33, SH-72, SH-72A, SH-73 and SH-73A which connect various parts of Madurai district. Madurai Junction is an important railway junction in southern Tamil Nadu and constitutes a separate division of the Southern Railway. It is the second largest revenue division in Southern railway next to the Chennai division. There are direct trains from Madurai connecting important cities in India. Madurai Airport is located 12 kilometres from the city. It is one of the important airport in Tamil Nadu. It offers domestic flight services to major cities in India and international services to Colombo, Sri Lanka and Dubai,UAE.
So, gear up an intellectual feast in our two-day academic extravaganza coupled with a fun filled break in our delightful city.